Club 6/49 is one of Montreal's first Latin clubs. For the past 30 years, it has been offering the Montreal community a wonderful venue to take free dance classes, listen to great Latin music or attend live concerts.
For this contract, I was hired to help promote the club (online). It involved managing the

web marketing campaigns within Facebook and creating the graphics for each campaign

.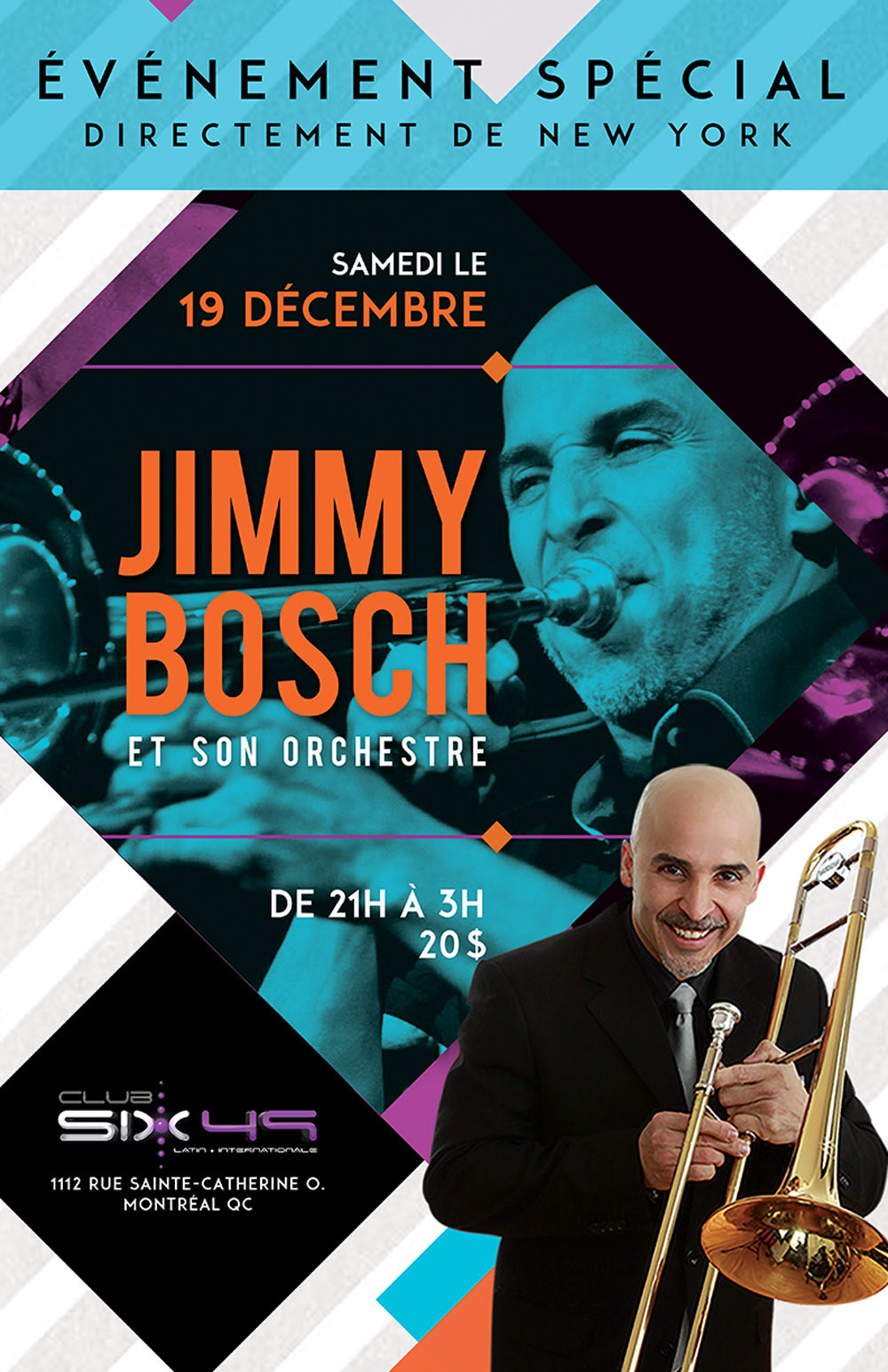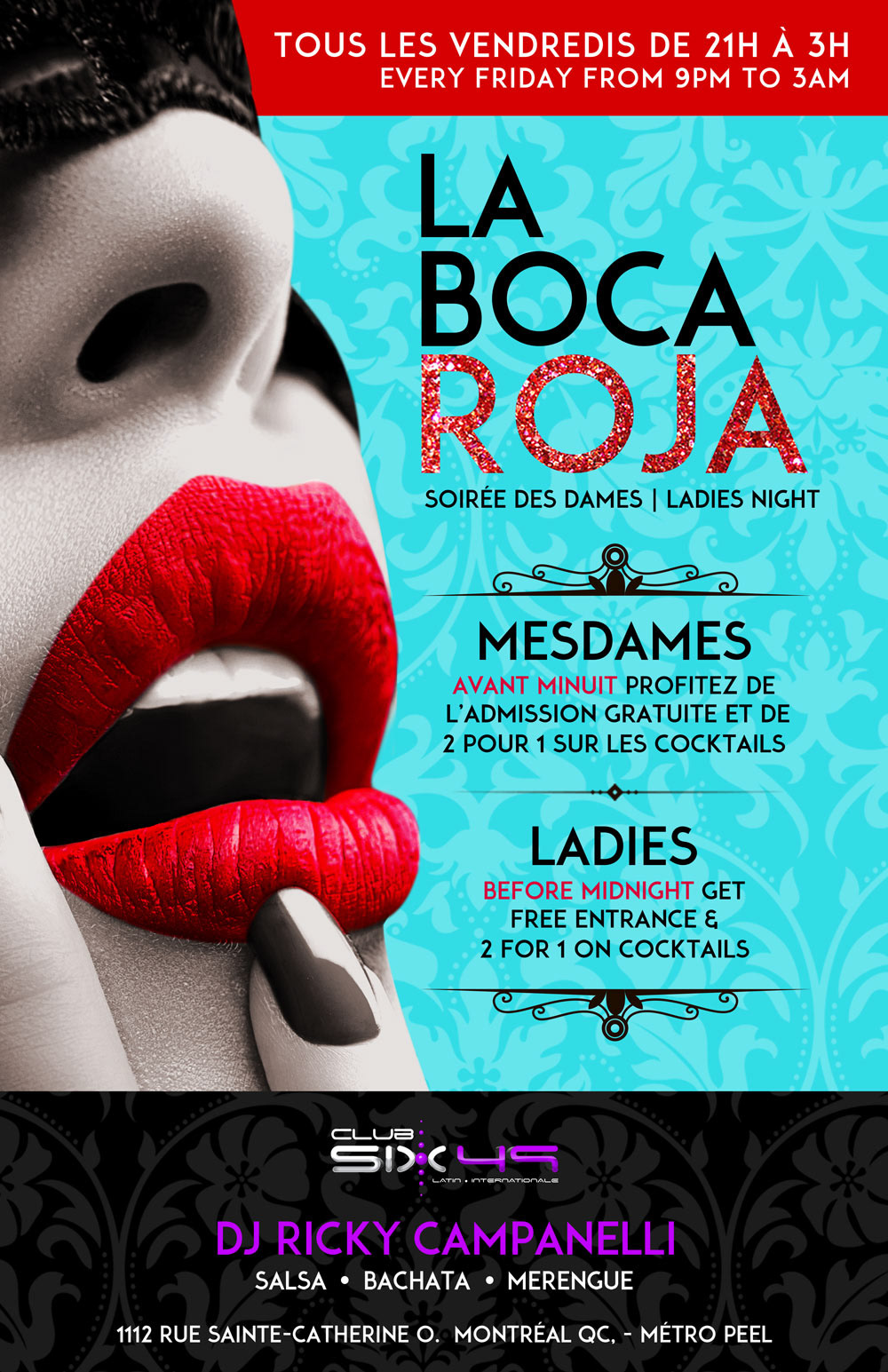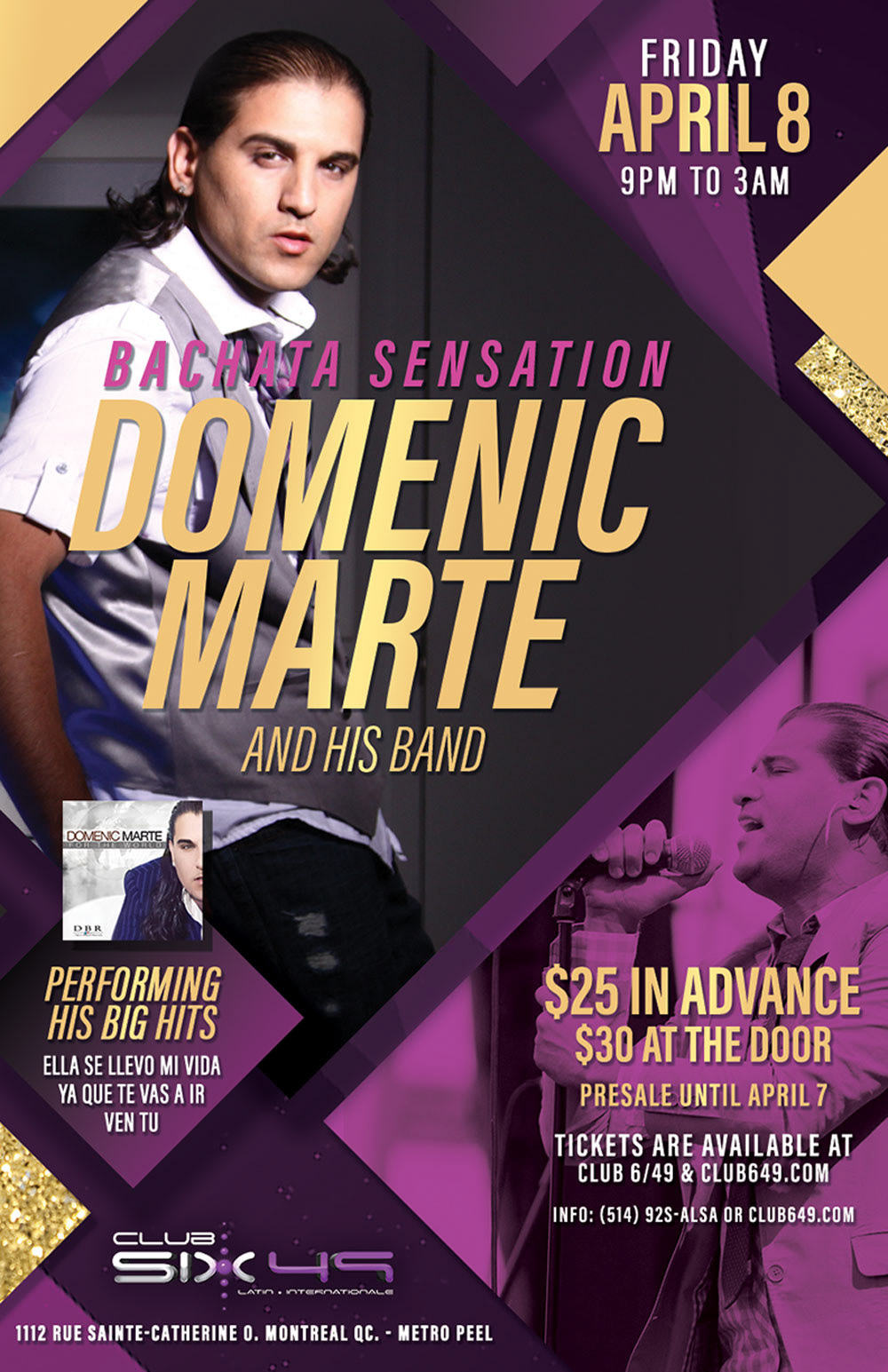 Jimmy Bosch Concert at 
Club 6/49
Social Media Postings
Fac

ebook advertising, Instagram posting & Facebook cover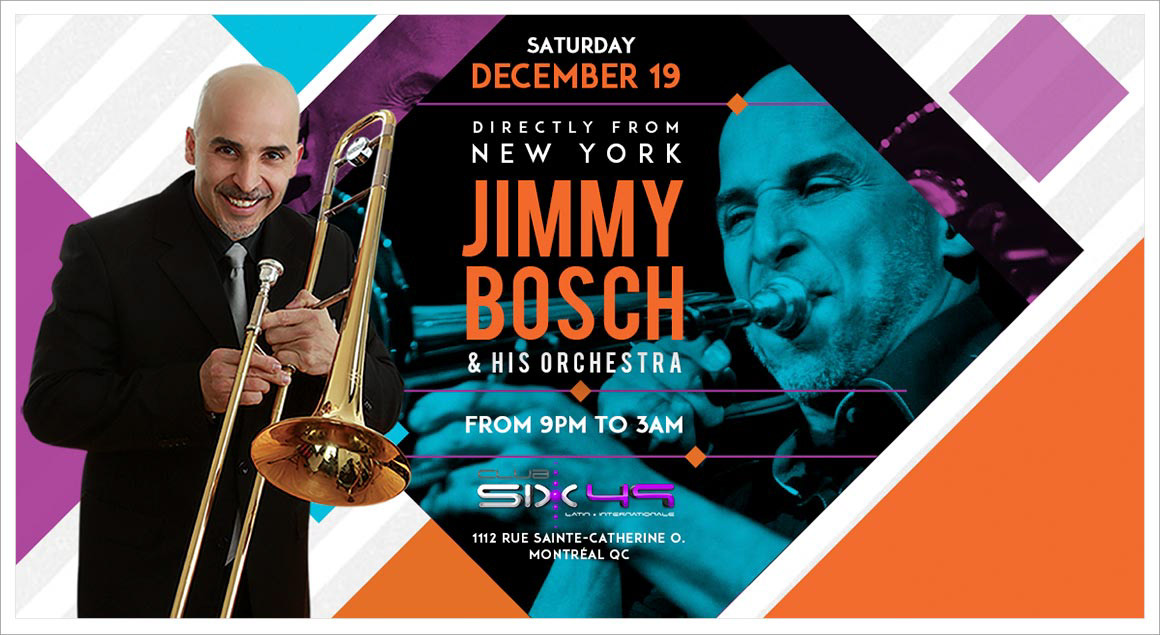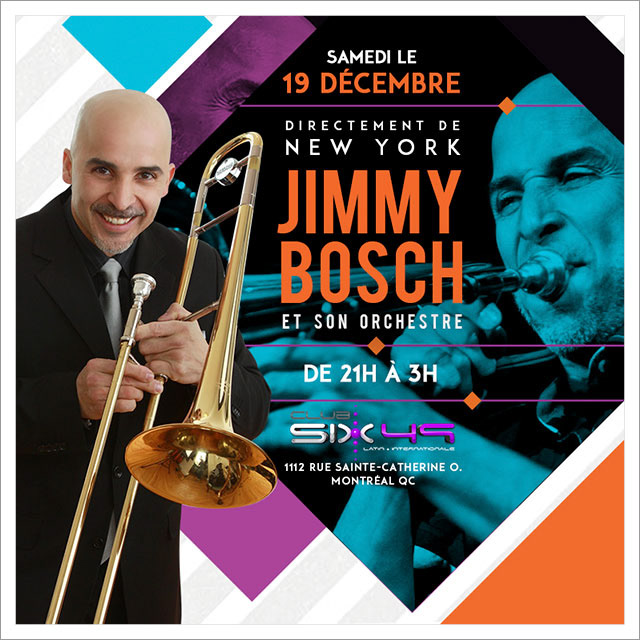 La Boca Roja (ladies night) at 
Club 6/49
Social Media Postings
Facebook advertising, Instagram posting & Facebook cover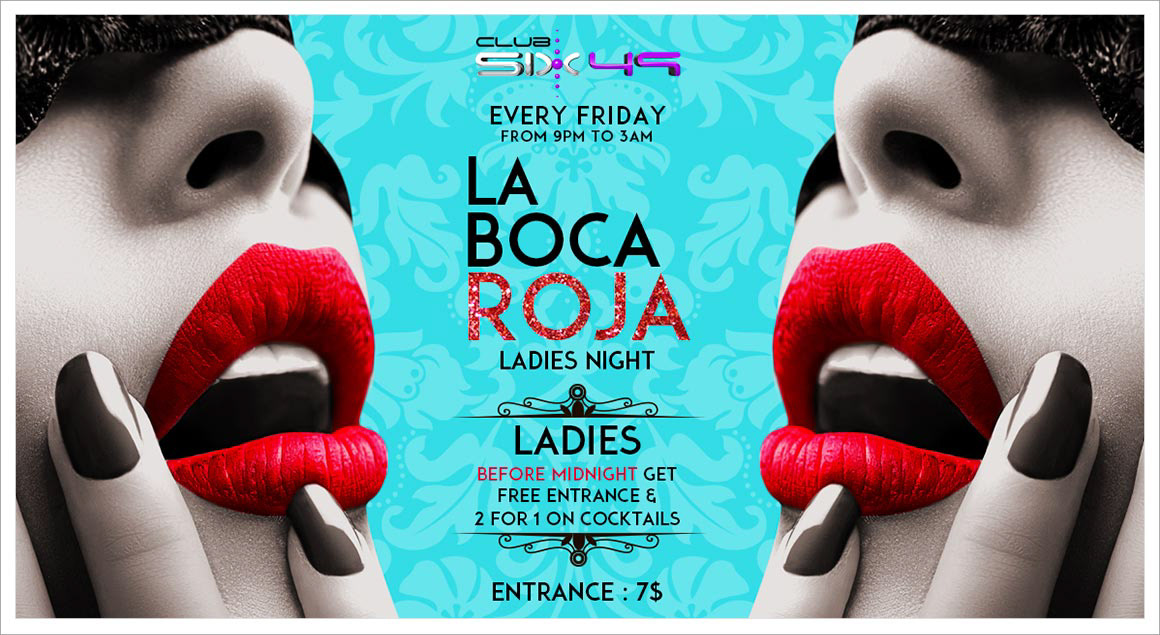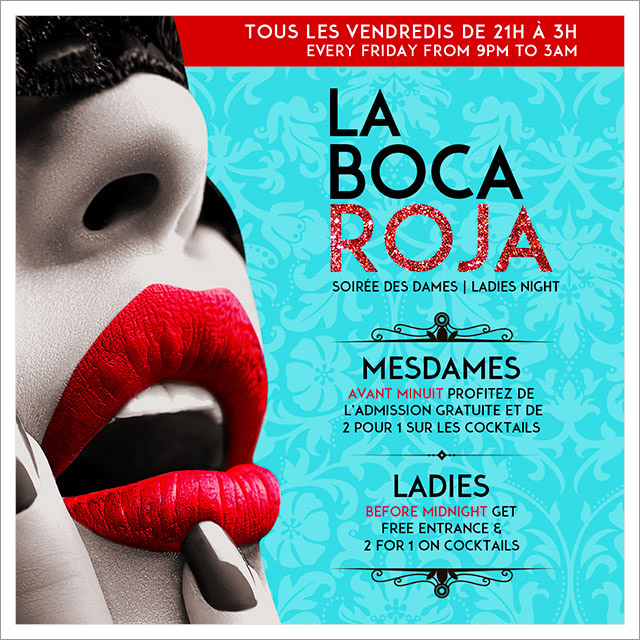 Domenic Marte Concert at 
Club 6/49
Social Media Postings
Facebook advertising, Instagram posting & Facebook cover