Clinique Cloutier is a denturist clinic run by a father-son team. Guy Cloutier first opened the clinic in 1976 and partnered up with his son Jean-Philippe in 2008. Together they offer quality services for their many patients, and design unique and personalized dental prosthesis.
My collaboration with Clinique Cloutier began as a request from the client to produce a
WordPress website
that welcomed potential clients, introduced them to the denturists and employees and showcased the variety of services provided by the clinic using detailed explanations.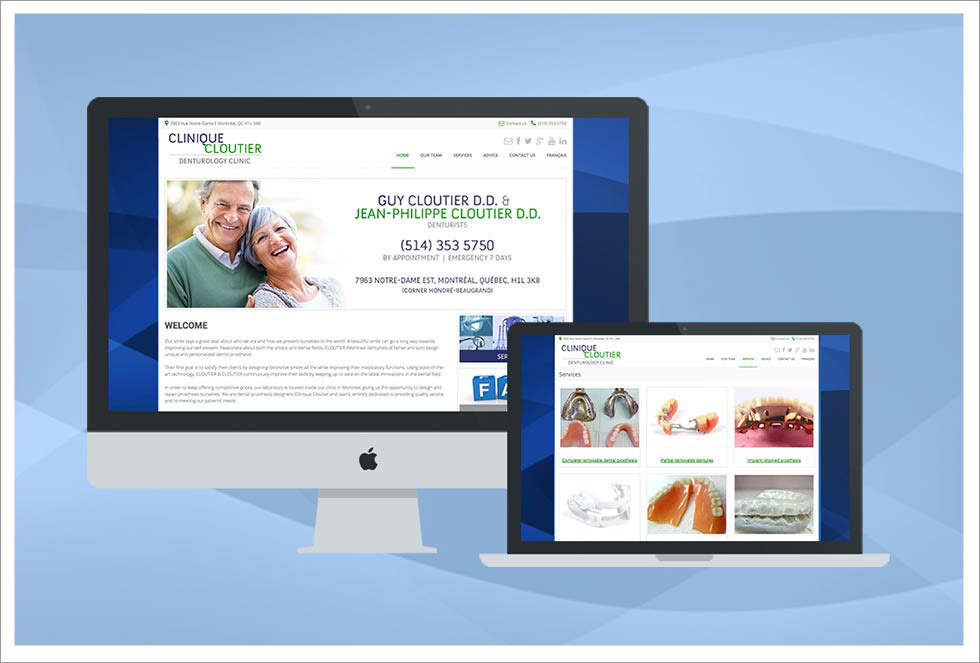 I then continued to work on a
business card, flyer and the social media graphics
.
For the
business card design
, the denturists wanted a card that included a space that allowed them to write the patients next appointment.
The flyer
was designed to promote two of their services that they wanted to draw more attention to.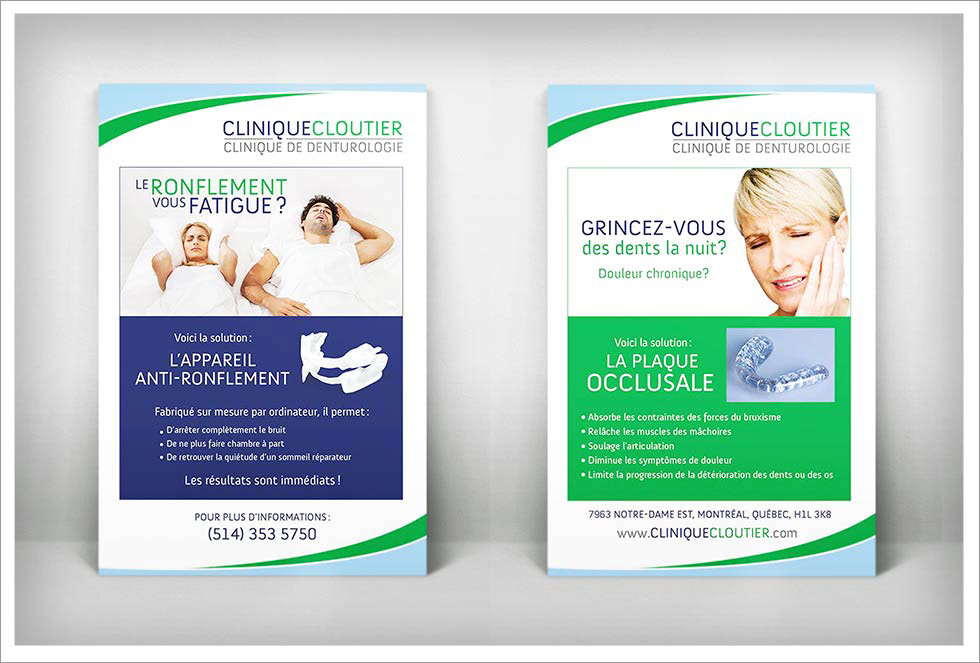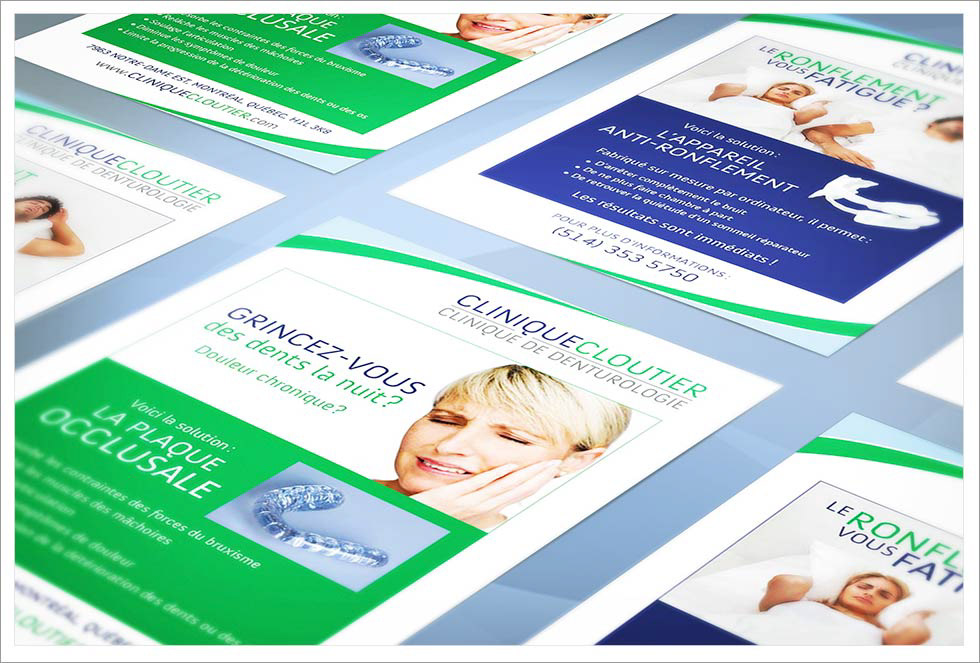 For the
social media
profiles, the client wanted the banners that included their
main contact information and to have them replicated on different social platforms.